Our strategies and decisions are guided by an independent, non-executive Board of experienced financial experts.
The value of your investments and any income from them can go down as well as up and you may not get back the original amount invested. Changes in rates of exchange may also reduce the value of your investment. Gearing is used for investment purposes to obtain, increase or reduce exposure to an asset, index or investment. The use of gearing can enhance returns to investors in a rising market, but if the market falls the losses may be greater.
Smart investing made simple
Our Manager, Columbia Threadneedle offer a range of cost-effective Savings Plans
Starting from £25 per month or a lump sum of £100, with the flexibility to start and stop contributions whenever you want.
There are no dealing charges on investments made online or through a monthly direct debit.
There are a number of ways to invest with us, through a financial adviser or a wide range of companies.
All intellectual property rights in the brands and logos above are reserved by respective owners.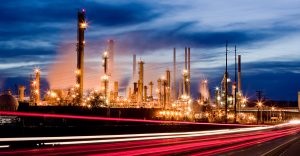 CASE STUDY - PHILLIPS 66 - ISSUE: ENERGY TRANSITION